#HardHittingHammers
---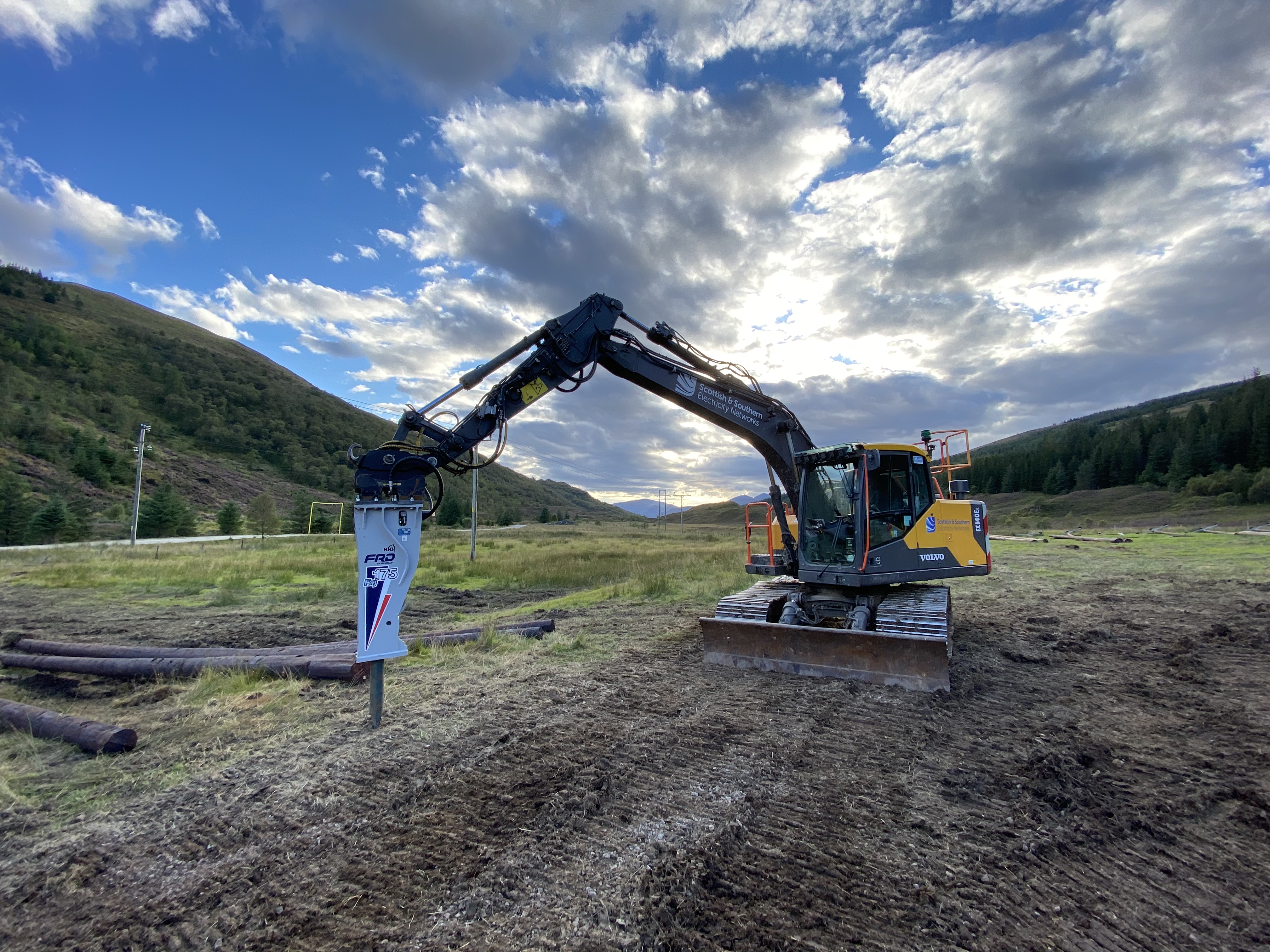 Scottish and Southern Energy Networks have chosen the FRD FXJ175 as their hammer of choice for current and future energy network upgrades.
Having been users of FRD hammers for a number of years it was almost a no brainer that the FXJ175 would be the hammer of choice to replace an aging competitors model. The FRD monobloc powercell design offers a low lifetime cost with no tie rods to replace, plus an increased power to weight ratio. Reliability is key due to the remote location of much of the transmission network.
An FRD Sencilube automatic lubricating system completed the package allowing the upper and front sections of the hammer to be correctly lubricated improving the service time and life time of the bushings and work tool.
HHH commissioned the FXJ175 on its first project, the £630,000 upgrade between Blarmachfoldach and Inchree to replace over 100 wooden electricity poles on the main overhead power line serving local communities. Once work is complete by early December 2020, the investment will minimise the risk of power cuts, reduce disruption in the event of a fault on the network and provide greater security of supply to local homes, businesses and local electricity generation schemes.
At HHH we work with our customers to ensure we specify the best equipment for the job in hand ensuring productivity and reduced downtime, this is #WhereExperienceCounts.
For more information on our market leading FRD hammers please contact:
Info@HHHequipment.com - 01463 210421
---
Other News
---