DELIVERING ATTACHMENT SOLUTIONS 24/7
---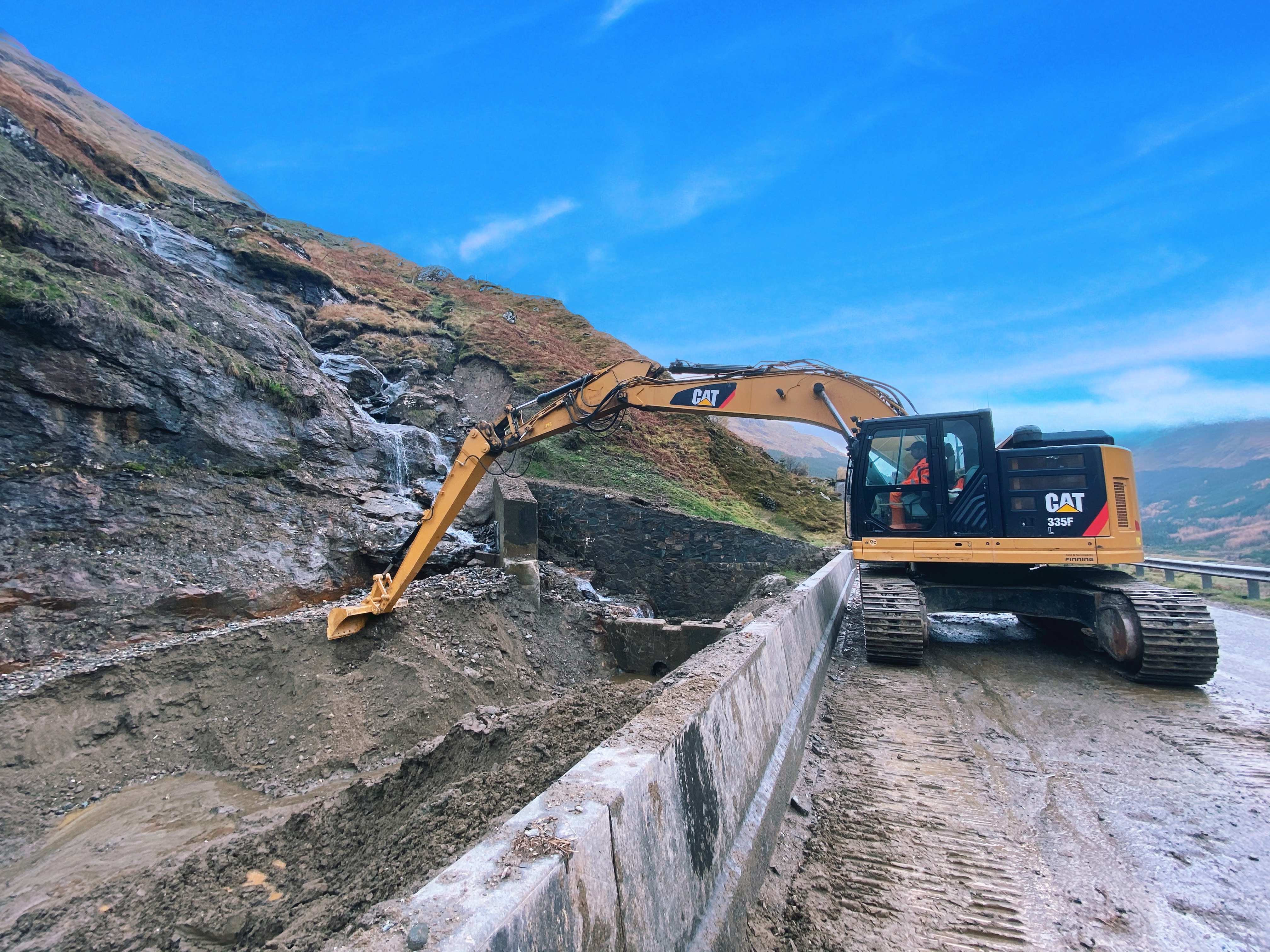 Specialist contractor Geo-Rope Ltd from Ballachulish contacted us late one autumn afternoon to supply an extension stick to suit their CAT 335F, the conversation began "we've tried absolutely everywhere for a dipper extension , do you have one?" Working 24/7 on the A83 Rest and be Thankful to clear out the landslide catch pits, Geo-Rope were under pressure.
We don't like answering a question with a question but on this occasion, we simply asked – When do you need one? "by Thursday" they said... HHH Founder, Callum Mackintosh relishes these challenges and is an expert in out of the ordinary attachments, through our extensive industry contacts both at home and in Europe we had found a solution. Within 48 hours of the first call, we had delivered and installed a brand-new, CE marked, Caterpillar Yellow dipper extension along with new ditch cleaning bucket to site.
Shown below, the 5mtr dipper extension is supplied with a CAT 335 upper and CAT 320 lower, this allows for utilisation of existing 18-22t class buckets and attachments at the working end.
The 1.8mtr ditch cleaning bucket is supplied with a bolt on reversible cutting edge to protect the shotcrete catch pit walls from damage and leave a clean pit floor.
Dipper extensions are a cost-effective way of increasing forward reach, dig depth or working height without the need to invest in an expensive front end or dedicated machine. We can offer dipper extensions in 3m, 4m, and 5m lengths with special builds of up to 8m available, they're suitable for demolition, deep digging, ditch cleaning, soil stabilization, weed cutting and more.
---
Other News
---